Creating a Dysphagia Cookbook IDDSI-Style:
Modern Dysphagia Cooking
Guest Post by John Holahan, BS, MBA
Edited by Karen Sheffler, MS, CCC-SLP, BCS-S of SwallowStudy.com
This is a story about how you never know where your path will take you.  Never in my wildest dreams did I think I would write a cookbook!  Ask my friends, some of whom are chefs, and they would agree that I am not a candidate to write a cookbook.  And yet, here I am.
I am a co-author of this dysphagia cookbook published in 2023 and based on the IDDSI Framework and Testing Methods.
I have been an advocate of the International Dysphagia Diet Standardisation Initiative (IDDSI.org) since the first time I heard it presented in 2015.  I thought I was a passionate supporter then, but as time has passed, I have only become more and more impassioned.
"The truth is that without IDDSI, this cookbook would not exist. IDDSI's gift to the world is a set of descriptors, definitions, and testing methods that allows anyone in any part of the world to be confident that prepared foods and beverages meet standardized definitions." (page 17, Chapter 4 of Modern Dysphagia Cooking)
Here are a few of the things I've done to support IDDSI:
Developed and hosted dozens of IDDSI training webinars for professionals nationwide.
Designed a custom IDDSI shirt. I always get many questions about where I got it and how to get one, so click here for the answer!
And in recognition of my advocacy and support, I was honored to be an inaugural IDDSI Hall of Appreciation member in March 2023 .
But one thing I never imagined was that I, and my fantastic team at SimplyThick, LLC would write the first dysphagia cookbook in the world that is both:
focused on home users and
teaches how to make food at home into IDDSI-compliant dishes.
And yet, we did it!
I want to be clear up front– this is NOT a SimplyThick® EasyMix™ cookbook. 
Many recipes can be made using some SimplyThick EasyMix,
but SimplyThick EasyMix is not required to make any of these recipes.
The Inspiration for this Dysphagia Cookbook
"This book is dedicated to all the caregivers around the world that work every day to provide the best and safest food for their loved one(s) that struggle with dysphagia." (This was John Holahan's book dedication. Read more about caregiver burden here.)
A couple of things came together at once to create this cookbook.
First, a superb team at SimplyThick was re-writing our recipes to incorporate IDDSI Framework terminology and Testing Methods.  It was a big project, and they developed many core techniques that eventually became the foundation of our home-based recipes.
Second, my daughter ended up on a "soft, no chew diet" for a few weeks after a complicated wisdom-tooth extraction.  I experienced the challenges and frustrations as a caregiver trying to make an institutional diet at home.  There are lists and tips out there, but I never found a concrete set of instructions on what to do.  I never found suggestions on how to modify family favorites to meet special dietary and texture requirements.  So, we floundered through the "soft, no chew diet" as best as we could.
As a result of my personal frustrations, it was suddenly apparent to me that there was a massive hole in the market! No one was writing directions and recipes for home-based cooking by people with dysphagia and their caregivers.  Therefore, just like so many other things IDDSI-related in my life, I jumped into action.
I assembled a team, and we poured our hearts and resources into making the ultimate guide for home dysphagia diet cooking – Modern Dysphagia Cooking.
What Makes Modern Dysphagia Cooking Special?
Beyond simply incorporating IDDSI terms, definitions, and testing methods into the recipes, Modern Dysphagia Cooking (MDC) takes a unique view of the needs of a home caregiver and/or person with dysphagia.  MDC starts with the assumption that every family has favorite foods, and they know how to make these foods precisely the way the family likes them.  MDC aims to provide the tools, tricks, and techniques to allow the home caregiver to turn the family favorites into dysphagia-friendly dishes that comply with the dietary standards and testing methods of the specified IDDSI level.  By starting with the food prepared the way the person with dysphagia has always had their food prepared, the hope is to make the foods as familiar and as comforting as possible.
Here's a favorite example of what this means in practice.  When I eat pulled pork, it could be described as barbecue sauce with some pulled pork in it.  However, when my wife eats pulled pork, it is pulled pork with a little barbecue sauce on the side.  If we were going to process pulled pork into a Minced & Moist, Level 5 or a Pureed, Level 4 dish, the processes in MDC tell us that we need to use some Extremely Thick Liquid, Level 4 to properly process the pork.  If the pulled pork is for me, use a lot of the thick barbecue sauce, and I will be happy.  If the processed pork is for my wife, just use some cooking stock thickened to an Extremely Thick, Level 4 and she will be happy.
(Editor's note: For more information on how to label the IDDSI Framework Levels in the medical record, see the PowerPoint presentation created by the USIRG in their chart. Go to #5 Tutorials & Trainings and click on "USIRG Best Practice IDDSI Terminology.")
The process is flexible to allow for differences in individual tastes and preferences!  However, the tools and techniques are still the same!
The beauty of MDC is that by teaching the techniques and processes in one dysphagia cookbook, the home caregiver is empowered to adjust the ingredients to match the specific tastes and desires of their loved one.
Similarly, IDDSI has taught descriptions and testing methods rather than giving a complete list of foods provided within one level. Specific food items and products are so variable (e.g., one ripe banana may mash easily into a puree while another banana may be very hard). The IDDSI Testing Methods give anyone the tools to double check what is actually "soft," how big is a "bite-sized" piece to reduce choking risks, and what foods are truly "smooth/slippery/easy to swallow." IDDSI does provide some lists of foods to avoid within different levels in the IDDSI Patient/Caregiver Handouts.
MDC is a Complete Dysphagia Diet Reference Guide
MDC includes all of the tools to be a complete reference guide.  It's important to us that every tool needed for managing a dysphagia diet at home is available in one central reference.
MDC includes a consumer-friendly chapter on why we incorporated IDDSI into the recipes and the cookbook.  As a professional in the business, it may seem obvious why we have adopted IDDSI.  But to a person with dysphagia at home and/or a home caregiver, this is all new.  And it can be overwhelming.  So, we wrote a chapter to explain it to the home user.
Often loved ones with dysphagia don't eat as much as they should, and we know that institutional food service can systematically add calories to dishes and provide supplements.  MDC includes a chapter written by a Registered Dietitian Nutritionist with many tips, tricks, and techniques to help the home caregiver build caloric density.
Finally, MDC includes re-printing the IDDSI Detailed Definitions and Testing Methods documents, including the warning list of "food textures that pose a choking risk" (page 196 of cookbook or see page 23-24 of this Framework document).  It is excellent that IDDSI has so many resources available on its website, and IDDSI keeps them up to date.  But, we wanted to ensure the key documents were readily available as the person with dysphagia and/or home caregiver are learning these techniques in their kitchen.
With all these resources in one place, MDC is a complete resource!
MDC is the ONLY Consumer Dysphagia Cookbook that Incorporates IDDSI
A review of the other dysphagia diet cookbooks on Amazon shows that no other dysphagia cookbook mentions or acknowledges the international standards endorsed by all the major professional organizations in America (See this article noting support of IDDSI from ASHA and the AND).  No dysphagia cookbook included recipes to comply with the standards and testing methods of IDDSI.  One of the goals of IDDSI is to ensure standardized terminology and testing methods are used around the globe.  All of the other cookbooks are silent about these crucial standards.
"IDDSI is a global initiative to improve the lives of over 590 million people worldwide living with dysphagia."
As professionals in healthcare, we understand the clear value of standardization. It is important that:
all members of the medical team (of which the person with dysphagia is the central member) speak the same language when it comes to having informed decision-making conversations about the levels of dysphagia diets and thickened liquids;
facilities across the continuum of care (from hospitals to rehabilitation centers to home health care) use the same diet terminology and descriptors for diet orders; and
the person with dysphagia will be served food prepared appropriately and exactly how their healthcare decisions and diet order had intended.
It is our hope that this person (and/or their healthcare proxy) worked with their own healthcare team to develop their dysphagia plan/diet orders in a person-centered care approach. Having a dysphagia cookbook and resource can help support the person's goals of care in their home.  Before MDC, there was no way for the person managing a dysphagia diet at home to produce foods and drinks in a safe and standardized way to support their goals of care and specific dietary needs.  With MDC, you will know that the person at home and/or the home caregivers will have the precise instructions to properly prepare and test foods. This is one of the things that makes MDC the most valuable dysphagia cookbook.
IDDSI Testing Methods in this Dysphagia Cookbook
When IDDSI was created, they were dedicated to providing simple tests to ensure that everyone – anywhere – could test every food and every drink with simple tools: a fork and a spoon (or fingers and chopsticks as needed). IDDSI has testing methods that span across cultures.  The 10ml Syringe (obtained from your healthcare institution) or now the IDDSI Funnel are the only specialized items (used for testing thickened liquids of Slightly Thick, Level 1; Mildly Thick, Level 2; and Moderately Thick, Level 3).
Find the IDDSI Funnel at:
These Testing Methods ensure the food is of the correct:
size (e.g., 1.5cm X 1.5cm bite-sizes to reduce choking risks) and
texture (e.g., defining soft with the IDDSI Fork Pressure Test or ensuring smooth/slippery texture with the IDDSI Spoon Tilt Test. Note: these are IDDSI channel YouTube links.)
These are critical quality control measures to ensure the food and drinks served meet the needs of the person with dysphagia and are based on their medical team's orders.
No other available dysphagia cookbook focuses on this crucial safety aspect of IDDSI – clearly communicating the food and drink textures required for an individual's safety, comfort, and quality of life.
Conclusion
Modern Dysphagia Cooking is a tool for healthcare providers and the people they serve who have difficulty swallowing, along with their families/friends/caregivers.  This cookbook is the result of the efforts of many people over the last few years.  They all care deeply about supplying the right tools to help someone at home provide the best food for themselves and/or their loved ones.  It is a detailed and complete resource!  It is a manual that will teach the person with dysphagia and home caregivers to transform family favorites into meals that may reduce risks while still keeping in mind the person's tastes, preferences and wishes. This is the only tool on the market that addresses this void.  We hope that everyone will benefit from using it!
*******
Editor's Financial Disclosures and Notes:
I, Karen Sheffler, do not have anything to financially disclose in offering this platform for John to share how and why he created this new dysphagia cookbook (other than him sending me a copy – as promised per our conversation at the Dysphagia Research Society meeting in San Francisco, March 2023). I have known John Holahan for years, ever since discussing shear rates, rheology, and thickeners at a Dysphagia Research Society meeting in Chicago in 2015. I recall bonding (or should I say nerding out about how significantly temperature dependent the viscosity of thickened liquids are) with John and Peter Lam (chair of IDDSI) at a Food and Nutrition Conference Expo (FNCE) in 2017. More recently, I have seen John hard at work volunteering hours of time for the IDDSI Reference Groups from Canada and the United States, as well as contributing to our International Reference Group. Thank you John, and I am happy to recommend this cookbook!
There have been other dysphagia cookbooks out on the market (an internet search for "dysphagia cookbook" or "easy to swallow cookbook" will reveal a handful of other options). One of my favorites for years is Easy-to-Swallow Easy-to-Chew Cookbook from 2002 by Donna L. Weihofen, RD, MS, Paula A. Sullivan, MS, CCC-SLP, and my dysphagia professor Dr. Joanne Robbins, PhD, CCC-SLP, BCS-S. However, since that came out over 20 years ago, it does not include the latest evidence from IDDSI.
Here are a few of my relevant dysphagia recipe and IDDSI blogs:
See this IDDSI blog for updates and IDDSI Resources, which has a list of all my prior IDDSI writings from 2014 to 2023.
If you have trouble getting dysphagia products, such as thickeners, therapy supplies, oral cleaning tools, and other supplies, consider checking out Dysphagia Outreach Project food bank. Note: SwallowStudy.com and SimplyThick, LLC both provide financial support to Dysphagia Outreach Project. 
*******
Guest Bio: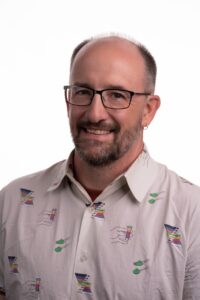 John Holahan, B.S., M.B.A. is President and Founder of SimplyThick, LLC and an inaugural member of the IDDSI Hall of Appreciation. He is also a member Canadian IDDSI Reference Group (CIRG) and a co-founder of the US IDDSI Reference Group (USIRG).  Mr. Holahan is also the inventor of the company's original patented thickener – SimplyThick.  Mr. Holahan has worked with thickeners – and not just in healthcare — for his entire business career.  Over the years, Mr. Holahan has presented to various long-term care trade organizations on the topics of IDDSI, dysphagia, thickeners, and rheology.  This includes training and presenting IDDSI to over 3,000 people.
Follow @SimplyThickJohn on TikTok for many informal trainings. https://www.tiktok.com/@simplythickjohn
Outside of the business world, Mr. Holahan has been married for nearly 30 years to his college sweetheart.  They have 3 wonderful kids (a girl and 2 boys) and a pair of dogs.  Just for fun and because they didn't think they had enough to do, the Holahans hosted exchange students from Brazil and Spain. Obviously, Mr. Holahan can usually be found either driving to or from kids' events or cheerleading on the sidelines.
Volunteer work includes being a Boy Scout Leader, a robotics coach, and a church leader.  And somehow in the middle of it all, he still finds time to run – slowly!
John Holahan's Finanical Disclosures:
Founder of SimplyThick, LLC. Read More here.
SimplyThick, LLC financially supports IDDSI at the Platinum Level. See all IDDSI Sponsors here. It is important to note: IDDSI Sponsors did not influence IDDSI's research, framework, definitions/descriptors of solids & liquids, or testing methods.
Co-author of the cookbook, Modern Dysphagia Cooking