Recipes for People with Dysphagia
compiled by Karen Sheffler, MS, CCC-SLP, BCS-S of SwallowStudy.com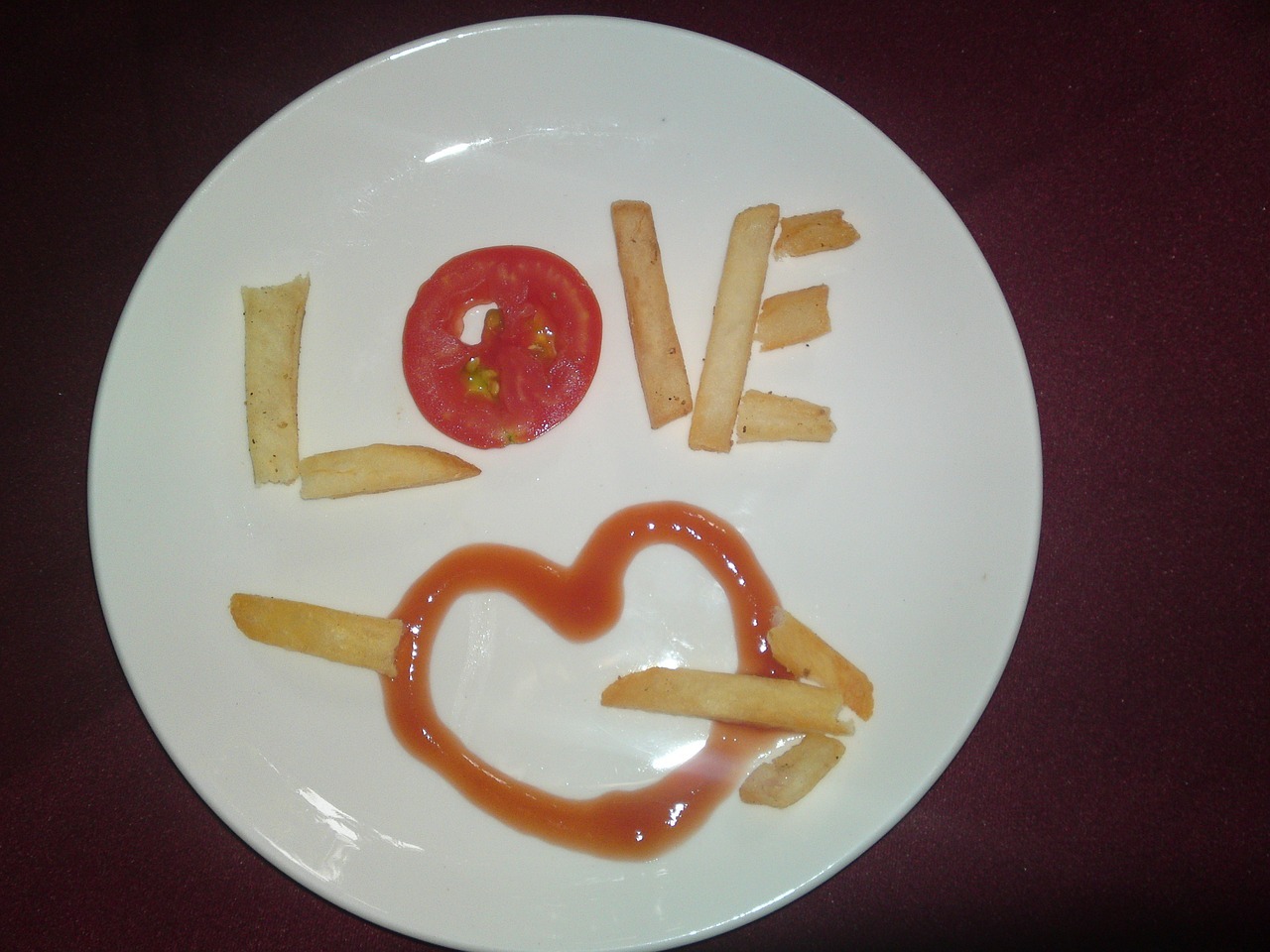 Are you a foodie? Do you believe that food is love? Or do you just love to eat?
Imagine if, due to difficulty swallowing (dysphagia), you could not eat your favorite foods. Imagine if everything was pureed and tasteless. Dysphagia diet modifications recommended by your speech-language pathologist (SLP) should not mean a loss of flavor and nutrition. SLPs and registered dietitians (RD) are reminded every spring of our commitment to the people we serve, as May was ASHA's Better Hearing-Speech-Language (& Swallowing) Month (#BHSM) and June is National #DysphagiaAwareness Month. Our service includes making sure we foster the quality of life and nutrition in people with difficulty swallowing. Therefore, we need delicious recipes for people with dysphagia, especially since one in two adults will face challenges in swallowing in themselves or a loved one.
Links to Recipes for People with Dysphagia:
Dining With Dysphagia: A Cookbook Up Close and in Detail!
This cookbook was compiled by the students and marketing team of NYU-Steinhardt's new online master's program, which started September 2016: Speech@NYU. This cookbook is comprised of 8 winning recipes created by the on-campus students from NYU-Steinhardt's Annual Iron Chef Competition.
I was working on this blog when the ASHA Leader posted the article titled: Iron Chef, Dysphagia Style, and the SLP "journalist" in me had to clarify exactly who did what. After talking with the NYU-Steinhardt faculty and their online marketing team, I am able to give credit to the appropriate groups. The ASHA Leader article should be corrected to say that it was the on-campus students of NYU-Steinhardt who took the course called: Interdisciplinary Case-Based Dysphagia Management and then created the recipes in the annual Iron Chef Competition. It was the Speech@NYU online students who then compiled the recipes into the cookbook and website linked above.
Note: In the future, the course and competition will be open to both NYU-Steinhardt on-campus students and the online Speech@NYU students. Additionally, it is the same professors for both.
For years, the on-campus NYU-Steinhardt SLP and Nutrition students have engaged in this interdisciplinary experience. See Erin Embry's article in the ASHA Leader from 2013:
Silo Buster 1: Small Idea, Big Changes at NYU-Steinhardt
The course culminates in an Iron Chef Competition where the students are given a hypothetical case of a person with dysphagia and need to create menus to meet the person's needs. The course was developed and taught by: Erin Embry, Clinical Assistant Professor in the Department of Communicative Sciences and Disorders and Director of Speech@NYU, and Lisa Sasson, Clinical Assistant Professor of Nutrition. Sasson stated:
"The course was founded in the belief that although individuals may have limitations in their diets, they should not be deprived of the joy and satisfaction of healthy, delicious food. People who eat better have better overall health outcomes."
One of the judges of the Iron Chef Competition for the last 3 years has been Sonja Molfenter, PhD, CCC-SLP, SLP(C), Reg. CASLPO, who is Assistant Professor in NYU-Steinhardt's Department of Communicative Sciences & Disorders and Affiliate Faculty in the NYU School of Medicine. She commented on the amazing collaboration between Embry and Sasson to create such a course. She shared with me:
"In the classroom, I teach SLP students to evaluate each patient's swallowing to determine the safest and most efficient food textures and liquids using a common language (e.g., IDDSI). Similarly, nutrition students are taught the theoretical and practical process for evaluating the nutrition/hydration needs of the patient. Yet, this course, team-taught by my colleagues (Erin and Lisa), not only provides the opportunity for students from both professions to learn from each other and work together, but it also brings the patient to the center of the discussion. When designing and preparing recipes for their patients – they must take many aspects of the person into account such as their swallowing status, culture, food preferences, personality, family situation and ethical issues. I love judging this competition, because I get to see the students make the connection from theory to practice all while tasting some delicious food!"
Now Let's Analyze This Cookbook – IDDSI Style!
This Dining With Dysphagia cookbook has 8 recipes so far. Here is how I would place these recipes for people with dysphagia within the new framework created by the International Dysphagia Diet Standardization Initiative (www.IDDSI.org). I hope by analyzing foods "IDDSI-Style" it will help introduce and train these new dysphagia diets. My comments will be in the parentheses after the name of each recipe.
Level 4: Puree & Extremely Thick: Description – Cohesive and smooth. Holds its shape on the spoon, but will easily plop off a tilted spoon with very little left on the spoon. Not sticky.
Rosemary Mashed Potatoes (I like how it says to use an electric mixer to beat until smooth and creamy. The added moisture will make this a perfect moist puree.)
Pumpkin Soup (Depending on how much coconut milk and broth is added, this could be made into a range from a Pureed texture, to a Level 3: Liquidised or Moderately Thick, or to a Level 2: Mildly Thick.)
Level 5: Minced & Moist: Description – Soft and moist with no separate liquid. Small particle size of 4mm for adults, which is the measurement between the tines of a typical fork. Minimal chewing is required. Lumps can be mashed with tongue. You can check this by pressing a fork into it. The food can be easily mashed with just a little pressure from the fork. You should be able to scoop it up with a fork with no liquid dripping through and no crumbles falling off the fork.
Picadillo Ground Beef with Tomatoes (This recipe is called Picadillo Ground Beef with Tomatoes, Olives and Raisins. The olives and raisins may need to be avoided to prevent difficulty with these harder textures. Make sure to add plenty of sauce so that it is moist and cohesive and not dry and crumbly.)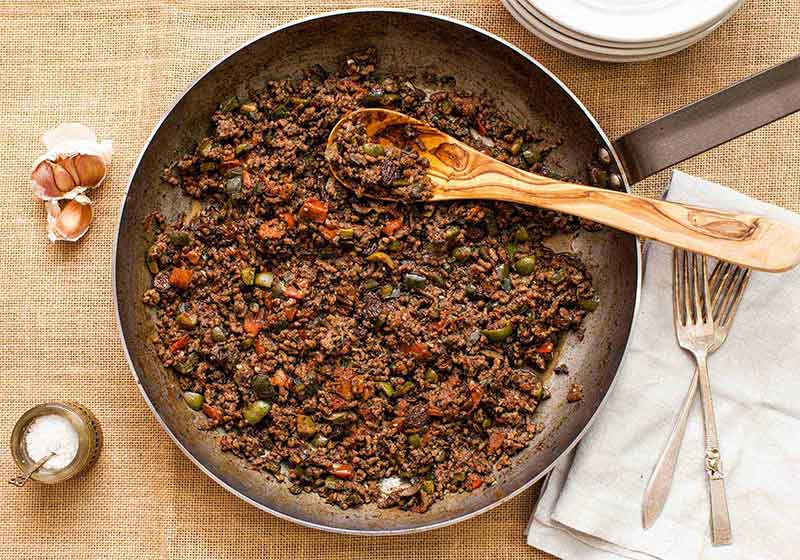 Level 6: Soft & Bite-Sized: Description – Bite-sized pieces of 1.5cm (the size of an adult thumbnail), to avoid choking risk. Chewing is necessary. Tongue strength and control are needed to move food around and to swallow. You should be able to easily cut into this texture with just the side of a fork. Press into a piece of food with your thumb in the bowl of a fork – so that your thumbnail turns white. The food should squash easily and NOT return to its original shape.
Gifilte Fish with Beet-Horseradish Cream (Add extra cream to prevent a crumbly texture. This should mash well and stay cohesive.)
Goat Cheese and Fig Jam Knife-And-Fork Burger (Again, add extra jam for moisture, as needed. All I can say is: "Want! Now! Yum!")
Vegetarian Squash Chili (This could be blended to be turned into a Level 4 Puree. Otherwise the black beans and mixed consistency texture could be very challenging for some people. May need to drain off some of the extra liquid. Make sure the items are well-cooked so that it mashes easily.)
Asian Chicken Meatballs (I'm concerned about stickiness with the breadcrumbs, especially with only a small amount of moisture added with soy sauce and oil. However, there is a lot more chicken than breadcrumbs, as it says only 1/4 cup of breadcrumbs to 1 pound of chicken.)
Chocolate Chia Pudding (Until I try this myself, I'm putting it under the more challenging diet of Level 6. The chia seeds may make it challenging, and I wonder if the seeds are what thickens it to a pudding. Hopefully it is not one of those hard to place food items like JELL-O, which should be avoided for anyone who has difficulty with thin liquid and mixed consistencies.)
2. Cooking. Comfort. Care. Nourishment for the Pancreatic Cancer Fight
One of the judges of the Iron Chef Competition mentioned above was Michael Ferraro, who is the chef and owner of Delicatessen and Mac Bar. He helped start a program for people who need to nourish their bodies while fighting cancer. Many of these recipes are perfect for people with difficulty swallowing.
Carrot Puree is appropriate for a Level 4: Pureed diet.
Apple Butternut Squash Pancakes are appropriate for a Level 5: Minced & Moist, depending on how finely grated the squash is. Grate pieces to 4mm thin, and add plenty of moisture.
Thanksgiving Meatballs would be most appropriate for Level 6: Soft & Bite-Sized, as they have cranberries added. The meatballs should be served cut up in 1.5 cm chunks and with moisture added.
Pastiera – Pasta Egg Bake is also a Level 6: Soft & Bite-Sized, unless the pasta used is thinner and served chopped into small and moist pieces for the Level 5: Minced & Moist requirements.
Maple Green Beans may be challenging. However, if you follow the directions and really roast them until tender, they may be appropriate for Level 6: Soft & Bite-Sized. Cut them to 1.5cm size bites.
3. One of my favorite cookbooks with recipes for people with dysphagia is:
Easy-to-Swallow, Easy-to-Chew Cookbook: Over 150 Tasty and Nutritious Recipes for People Who Have Difficulty Swallowing, by Donna Weihoffen, Joanne Robins & Paula A. Sullivan. Published in 2002 by Houghton Mifflin Harcourt. When I searched online for this, there are very inexpensive used books available.
4. The following links are on this website:
High Calorie/High Protein Smoothie and other tips for survivors of Head and Neck Cancer
If you do not have the ability to cook at home, and/or if you do not have someone cooking for you, here are links to purchasing pureed meals:
Pureed Meals by "Mom's Meals" – a product Review
Smoothe Foods for a Pureed Diet – a product review
*****
Summary on Recipes for People with Dysphagia & on a Dysphagia Diet
Overall, people with difficulty swallowing should make sure the foods are at the appropriate diet consistency recommended by their Speech-Language Pathologist and medical team. Foods that are moist, soft and cohesive (i.e., not sticky, hard and crumbly) are generally easier to swallow. Foods are easy to chew and will slide through the throat better if they pass the Fork Pressure Test (see IDDSI Testing Methods). As noted above, this is where you press the food with a fork to see if it is moist, mashable and stays cohesive. (See instructional videos on the IDDSI website and on the free IDDSI app.)
Use the comment section below to share your ideas on how to bring back the pleasure in eating when you have difficulty swallowing. Please share links to favorite recipes for someone on a dysphagia diet. Here is another helpful blog about mealtime success.
June is National Dysphagia Awareness Month, and June is also National Cancer Survivors' Month. These recipes for people with dysphagia are about much more than surviving. It is my hope that good food will help people thrive!