Remember Our Roots: Jeri A. Logemann
By Karen Sheffler, MS, CCC-SLP, BCS-S of SwallowStudy.com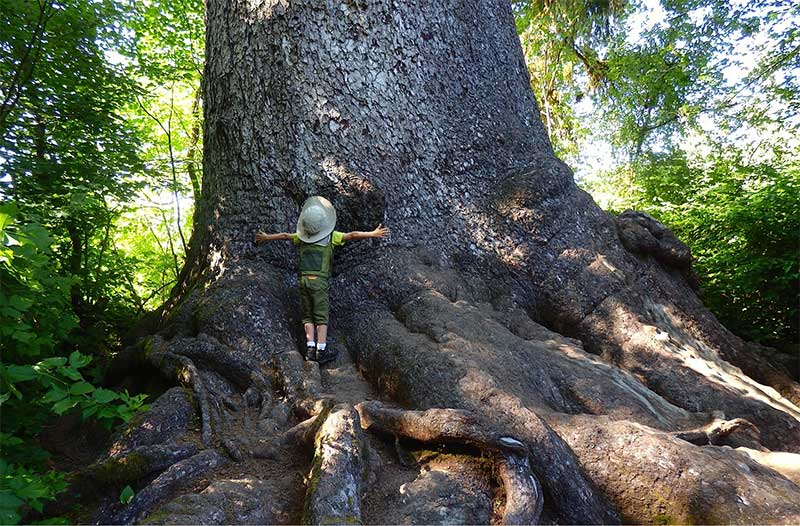 We are honoring our mentor, Jeri A. Logemann, PhD, CCC-SLP, BCS-S.
At the Dysphagia Research Society Annual Meeting in 2015, there were the following memorial tributes:
Thursday, March 12, 2015 at 8:00am (following the 7:50am Opening Remarks by our board president: Kulwinder Dua, MD, FRCP (London), FRCP (Edinburgh), FACP, FASGE).  Kathy Lazarus, PhD, CCC-SLP, BCS-S and Barbara Roa Pauloski, BS, MA, PhD will present this tribute.
Friday, March 13, 2015 from 3:00-5:00pm: A Scientific Tribute to Jeri A. Logemann, PhD, CCC-SLP, BCS-S, sponsored by Northwestern University. Where: Northwestern University Feinberg School of Medicine, Pritzker Auditorium 3-506, at 251 E. Huron Street.  In this memorial, past students, colleagues and collaborators will share how Jeri Logemann made an enormous impact on their lives and the field of dysphagia. The evening will conclude with an open sharing time.
Looking Back
I was thinking back to my time in Ghana, West Africa, when I learned about the Adinkra symbols of the Ashanti people. In our fast-paced, forward-thinking culture, I think the lesson of "Sankofa" is particularly important, as it means: look back and remember your roots.
I wanted to uncover some roots that Jeri A. Logemann created and to relate them to our upcoming DRS annual meeting. It was her teamwork and collaboration across disciplines that has set the foundation for our field and the broad-global focus of DRS.
I hope this blog post encourages others to dig through archives to find your favorite seed-studies that grew into our roots. Share them on facebook: www.facebook.com/dysphagiaresearchsociety.
Some of my favorite early dysphagia work by Dr Logemann began in the late 1980's, just as I was entering university to study Speech-Language Pathology! At that time, Logemann began collaborating with Dr Peter Kahrilas (Gastroenterologist and Internist of Northwestern University Feinberg School of Medicine and Northwestern Medicine, Chicago, IL). They, along with the many co-researchers cited below, laid the foundations in two of my favorite topic areas:
1. Factors that modulate the swallowing physiology:
Age, bolus volume, viscosity, temperature, and sensory input (i.e., sour bolus) modulate many physiological factors in swallowing. Logemann's collaborations laid the foundation for research in how increasing sensory input to the brain can improve the motor output, thereby improving swallowing function.
Here are just a few examples of her collaborations from 1989 to 1995:
This pilot study lead to further research on age, for examples:
Logemann, J.A., Pauloski, B.R., Rademaker, A.W. & Kahrilas, P.J. (2002). Oropharyngeal swallow in younger and older women: Videofluoroscopic analysis. JSLHR, 45, 434-445. Open PDF
Logemann, J.A., Pauloski, B.R., Rademaker, A.W., Colangelo, L.A., Kahrilas, P.J. & Smith, C.H. (2000). Temporal and biomechanical characteristics of oropharyngeal swallow in younger and older men. JSLHR, 43, 1264-1274. Open PDF
How did this relate to our meeting?
We reflected on these roots from Logemann and colleagues as we listened to several sessions the 2015 annual meeting and post-graduate course.
Notably:
Catriona Steele shared her thoughts for this blog post:
"

Dr. Logemann led so many of the pivotal studies in our field, including Protocol 201 (*Robbins, et al, 2008), which is the largest trial we have in our literature exploring the benefits of texture modification. However, even in Dr. Logemann's work, we only have information about specific points on the viscosity continuum, and the barium stimuli that were used are often only labelled using terms like "thin" or "paste" – leaving lots of questions about what flow characteristics these items really had, how these influenced the study outcomes, and what happens in between the flow levels that were explored.  These gaps in our knowledge are part of the inspiration behind the work that IDDSI is doing to develop new terminology and definitions for texture modified foods and liquids used in dysphagia management."
*Robbins, J., Gensler, G., Hind, J., Logemann, J. A., Lindblad, A. S., Brandt, D., Baum, H., Lilienfeld, D., Kosek, S., Lundy, D., Dikeman, K., Kazandjian, M., Gramigna, G., McGarvey-Toler, S., & Miller Gardner, P. J. (2008, April). Comparison of 2 interventions for liquid aspiration on pneumonia incidence: A randomized trial. Annals of Internal Medicine, 148(7), 509-518.
2. Upper Esophageal Sphincter (UES):
As an SLP, I am so grateful to Jeri A. Logemann for reaching out to medical doctors like Dr Peter J. Kahrilas, Dr Martin W. Donner, and Dr Wylie J. Dodds, among many other pioneers. They have increased our understanding of UES function/dysfunction, the interrelationships between oropharyngeal dysphagia and esophageal dysphagia, and the ability to volitionally augment the opening of the UES during swallowing. I became interested in this research when studying Lateral Medullary Syndrome.
Here are a few examples of early research on the UES:
Prior studies that need to be mentioned are:
Dodds, W.J, Kahrilas, P.J., Dent, J. & Hogan, W.J. (1987). Considerations about pharyngeal manometry. Dysphagia, 1 (4), 209-214. Open Link.
Jones, B., Ravich, W.J., Donner, M.W., Kramer, S.S. & Hendrix, T.R. (1985). Pharyngoesophageal interrelationships: Observations and working concepts. Gastrointestinal Radiology, 10 (1), 225-233. Open Link.
How does this relate to our meeting?
We looked back on those seed-studies when we listened to sessions on pharyngeal and esophageal high resolution manometry (HRM) on Wednesday. Timothy M. McCulloch, MD, FACS has been collaborating with many SLPs in Madison, Wisconsin in studying the pharyngeal swallow and dysphagia with HRM. Benson T. Massey, MD, FACP will give the gastroenterology perspective on esophageal HRM. I heard Dr Massey speak at DRS 2012 in Toronto at an early riser technical session on the high resolution manometry with impedance. He stated that manometry and fluoroscopy are very complimentary. Together they may support differential diagnosis of impaired UES relaxation, versus impaired opening forces, versus impaired distention, versus an obstruction. Massey gave the example of how on fluoroscopy alone you may think there is a cricopharyngeal bar, but with simultaneous manometry you realize that the poor opening and distention are caused by poor pharyngeal pressures/paresis. He also stated that standardized HRM protocols are needed prior to making quantitative assessments.
One of the pioneers in esophageal research, as cited above, is Reza Shaker, MD. He spoke on Saturday at the "State of the Art Talk" on Mechanisms and Management of Esophago-pharyngeal Reflux.
It is important to thank all of our mentors and pioneers who continue to cultivate our field.
The Dodds-Donner Lecture occurs yearly at DRS in honor of these pioneers, as does the Meet the Mentors Breakfast.
I always look forward to historic talks, like the one in 2015 by Rosemary Martino, MA, MSc, PhD called: Dysphagia Research: Lessons from the Past, Promises for the Future.
For further reading about Jeri A. Logemann: 
Please see the ASHAsphere post: In Appreciation: Jeri Logemann.
Please also see the blog that I wrote after the 2015 DRS annual meeting, reporting on the tribute held at Northwestern University. Blog titled: A Time to Celebrate Jeri A. Logemann.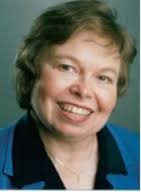 Thank you in advance for reading and for sharing your own memories of Jeri A. Logemann, PhD, CCC-SLP, BCS-S!