Quality of Life Measures for Swallowing
and Swallowing Disorders
Quality of Life Measures compiled by Karen Sheffler, MS, CCC-SLP, BCS-S of SwallowStudy.com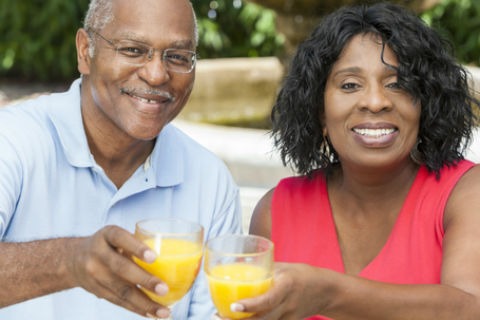 Eating and swallowing safely are key to enjoying a meal with loved ones. In the process of fully evaluating a person's swallowing efficiency and safety, the healthcare provider must gather information on how the problem is affecting the quality of life of the individual. Standardized quality of life measures for swallowing can help specify the physical, functional and emotional aspects of a swallowing disorder (dysphagia).
Recommendations on Quality of Life Measures:
1. One of my favorite quality of life measures for swallowing is the Dysphagia Handicap Index (DHI). It is general and not specific to one disorder or etiology. It is simple to read and understand. It covers the physical, functional, and emotional aspects of the swallowing disorder. Please see the full article linked here: Silbergleit, A.K., Schultz, L., Jacobson, B.H. et al. (2012). Dysphagia Handicap Index: Development and validation, Dysphagia, 27, 46-52. doi:10.1007/s00455-011-9336-2
Here is a two-page questionnaire I created from the article and designed so that the patient can read it easily: Dysphagia Handicap Index: Quality of Life Questionnaire on Swallowing.
Please see the following article for the Arabic Version of the Dysphagia Handicap Index:
Farahat, M., Malki, K.H., Mesallam, T.A. et al. (2014). Development of the Arabic version of Dysphagia Handicap Index (DHI), Dysphagia, 29, 459-467. doi:10.1007/s00455-014-9528-7
2. If you need a quality of life measure for swallowing disorders related to head and neck cancer, then consider the MD Anderson Dysphagia Inventory (MDADI). Click here for the Pubmed link to Chen, et al., 2001 regarding the development of the MD Anderson Dysphagia Inventory (MDADI).
Here is the full text article in JAMA Otolaryngology-Head and Neck Surgery.
3. The EAT-10 is the quickest quality of life measures for swallowing disorders. It is an excellent self-rating tool that can identify how a swallowing deficit can affect function and quality of life. The 10 questions can be given to the patient on the initial assessment, during treatment and at the end of treatment to track the patient's response to treatment. It needs to be noted that the EAT-10 is not a screening tool, as it assumes the dysphagia deficit already. Here is a pdf of the 10 questions adapted by DJO Global.
See Cheney, et al., 2015, regarding the ability of the EAT-10 to predict aspiration risk in people with dysphagia. They found that an individual with an EAT-10 score of over 15 is 2.2 times more likely to aspirate.
See Spanish Resources page to find the EAT-10 in Spanish.
4. SWAL-QOL: See PubMed link to McHorney, et al., 2002 regarding reliability and validity of the SWAL-QOL. There are 44 questions. It is much more complex than the EAT-10 or the DHI, but it is also more thorough. The reading level of the survey is higher than most. It is about an 8th grade reading level versus a 3rd grade reading level for the DHI.
Want to read more about quality of life measures for swallowing?
See these links:
Consider the SLP's Role in Palliative Care, where quality of life may be more important than preventing aspiration at all costs.
Check out Lori Davis's handout and references (Lori Davis, EdD, CCC-SLP) from the 2008 ASHA Convention regarding Dysphagia and Quality of Life.
You can also go to www.ASHA.org and search "Quality of life and dysphagia" to find a multitude of resources on quality of life measures.
By Karen Sheffler