CWI Medical Supplies for People with Dysphagia
This medical supplies company is "Minority/Women-Owned Business Enterprise Certified" & they provide a wide variety of medical supplies, including products for people with difficulty swallowing (dysphagia).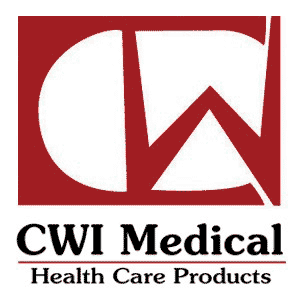 I have been impressed by this medical supplies company, CWI Medical, out of New York.
Not only are they Minority/Women-Owned Business Enterprise Certified, but they also provide convenient home delivery of medical supplies.
Particularly helpful to people with dysphagia, CWI provides: thickener powders and gels (in the preferred gum-based thickeners), pre-thickened liquids, protein shakes and nutritional supplements, pureed meals, and more.
The categories of medical supplies are as follows:
Nutrition

Incontinence

Mobility and Ambulatory

Daily Living Aides

Personal Hygiene

First Aid

Bathroom Safety

Braces and Supports
Home Diagnostics

Patient Room and Homecare

Drug Screening Tests

Bariatric Care

Babies and Kids

Samples

Healthy

Helpful Gifts

even Halloween Props (seasonally)!
Some of the brands they cover are:
Hormel Thick & Easy Nutrition

Thick-It

ThickenUp

S

imply Thick

Smoothe Foods Puree Meals

Pro-Stat Liquid Protein

Proteinex Protein Supplements
CWI is responsive to calls and emails, and their website is easy to navigate. My partnership with them will provide ongoing access to reliable coupons and discounts on medical supplies for people with difficulty swallowing.
I receive a very small commission on every purchase.