MEDBRIDGE –
Expand Your Dysphagia Education!
In order to offer my fellow healthcare professionals the best rates on courses and annual subscriptions, I have become an affiliate member of MedBridge. I can share a big discount on an annual subscription.
Click here for $175 off your annual MedBridge subscription.
This reduces the cost of the subscription to as low as $95 per year, regularly $270.
Or enter the Coupon Code: SWALLOWstudy at checkout.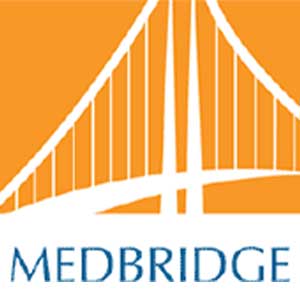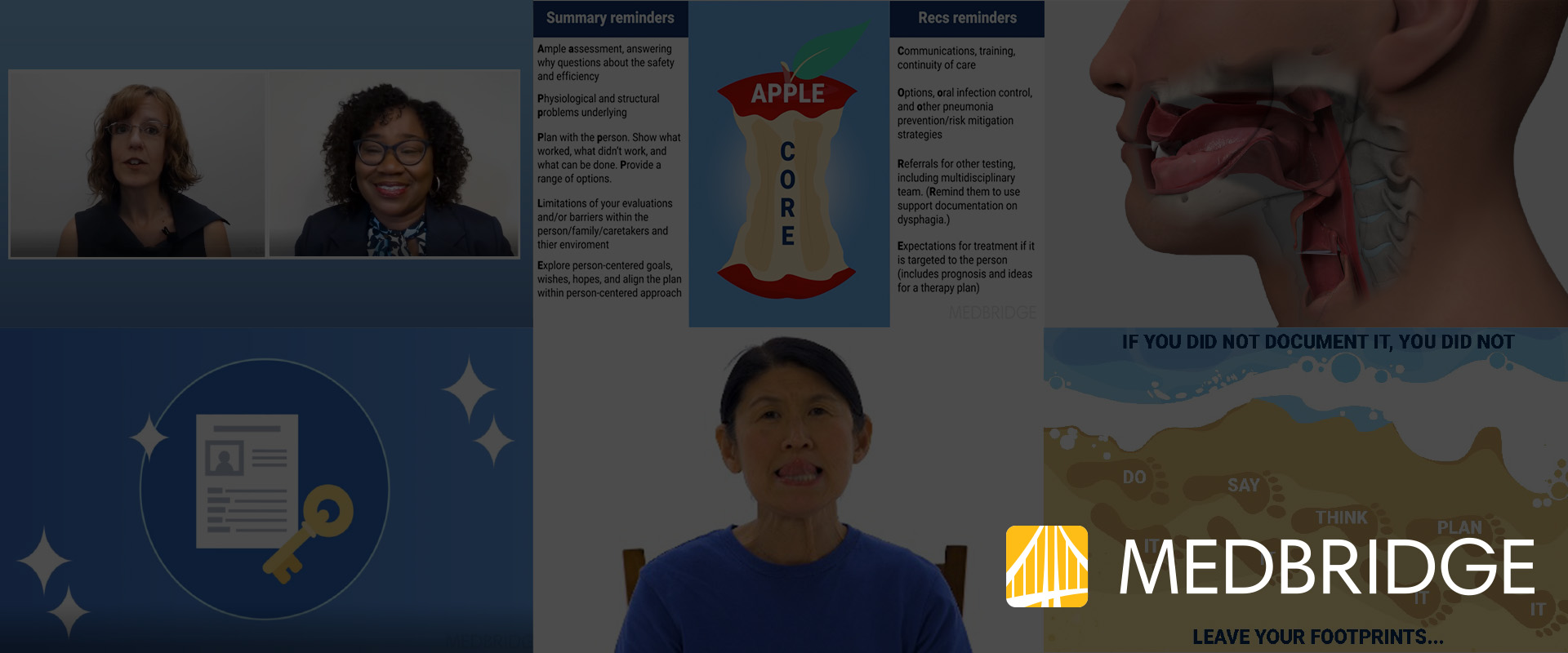 NEW: SLP MedBridge Subscribers have options:
For

 

$95

 

per year (regularly $270) you get the

 

Education Solution: UNLIMITED ACCESS to an ever growing library of 200+ high-quality online courses registered for ASHA CEUs and taught by industry-leading professionals, featuring motion graphics, 3D models, and live patient demos. There are also live webinars and compliance courses.
For

 

$145

 

per year (regularly $320) you get the

 

Premium Solution, which is the education solution PLUS:

Patient Exercises, including videos of swallowing exercises and interventions with step-by-step instructions and rationale.
Patient Education Handouts
Both options have clinician mobile app for iPhone and android users
Links to Specific MedBridge Dysphagia Courses:
Here are some of the courses. These links will connect you to MedBridge's website, where you can see all opportunities in dysphagia education (i.e., more courses by Ianessa Humbert, Catriona Steele, Giselle Carnaby, Michael Crary, and more). 
You will find not only terrific dysphagia education, but also all your ASHA CEU needs in adults and pediatrics across all topics related to Speech-Language Pathology.